Krushevo is located on Bushava Mountain, about 30 km away from Prilep. It is a well-known winter ski center and a health resort.
Its old architecture and all conditions necessary for pleasant winter holidays, make Krushevo an ideal place for relaxation. Krushevo, with its old houses represents a museum of old architecture. The town is full of old and more recent houses built in the style of old Macedonian architecture leaving the town with virtually no apartment blocks.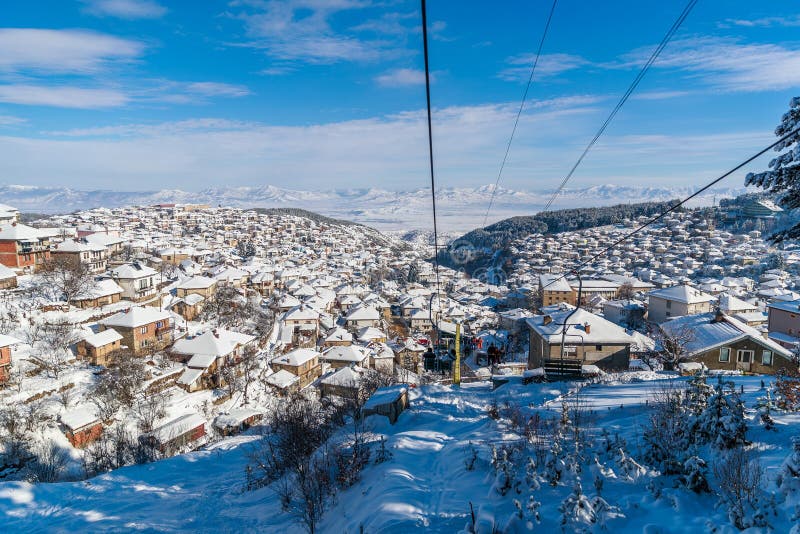 This historical city located on 1250 m above the sea level is only 140 km away from Skopje.The ski resort Krusevo is located in Macedonia. For skiing and snowboarding, there are 1.3 km of slopes available. 3 lifts transport the guests. The winter sports area is situated between the elevations of 1,240 and 1,400 m.
The ski lifts and chair lifts include: Double chair lift with a capacity of 720 skiers per hour, ski lift anchor with a capacity of 700 skiers per hour, single ski lifts for 600 skiers per hour and baby ski lifts with a capacity of 300 children per hour.