Bitola is a city in the southwestern part of the Republic of Macedonia. It is located in the southern part of the Pelagonia valley, surrounded by the Baba, Nidže and Kajmakčalan mountain ranges, 14 kilometres north of the Medžitlija-Níki border crossing with Greece.
The city stands at an important junction connecting the south of the Adriatic Sea region with the Aegean Sea and Central Europe, and is an administrative, cultural, industrial, commercial, and educational centre.
It has been known since the Ottoman period as "The City of The Consuls", since many European countries had consulates in Bitola.
Bitola is one of the oldest cities on the territory of The Republic of Macedonia, having been founded as Heraclea Lyncestis in the middle of the 4th century BC by Philip II of Macedon. The city was the last capital of Ottoman Rumelia, from 1836 to 1867. According to the 2002 census, Bitola is the second-largest city in the country.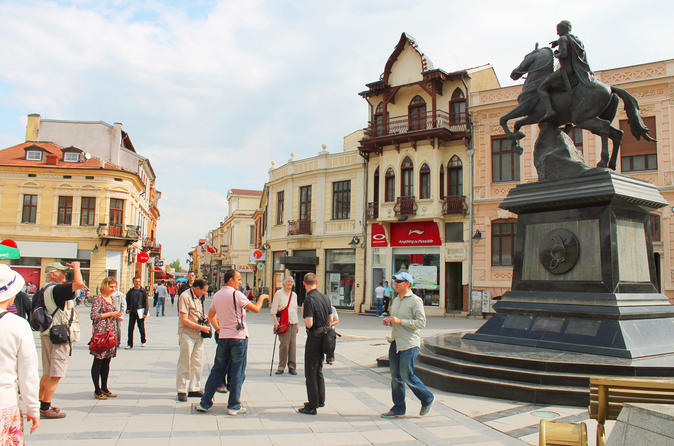 Bitola is quite nice, and it is favourite city for the Macedonians, since it has the most European atmosphere. It was a seat of consuls in the 19th century and with them they brought the European culture and influenced the local aristocracy, who started living in European fashon and building their houses in mixed neo-classical styles.
Bitola is a nice place to visit since Pelister National Park is close, the ancient city of Heraklea is there, it has nice Ottoman architecture and 19th-century romantic architecture, so some good examples of everything. It can all be done in a day including enjoying coffee on Shirok Sokak, but you have to put aside a separate day for Pelister National Park.